Palma de Mallorca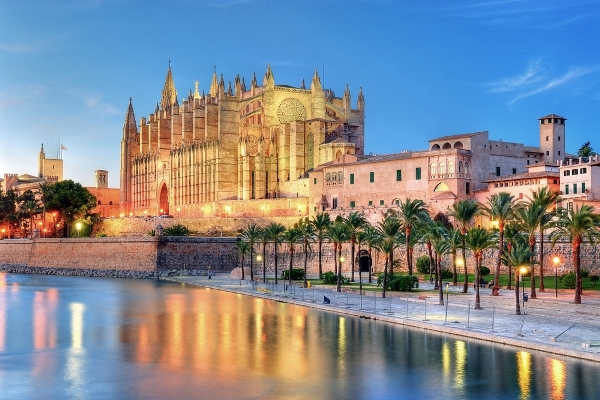 Palma de Mallorca of kortweg Palma of Mallorca is de hoofdplaats van het eiland Majorca en de hoofdstad van de Spaanse autonome eilandengroep de Balearen. In 2013 telde de stad 398.162 inwoners.

Palma de Mallorca is bekend om de kathedraal La Seu, die uit de 13de eeuw dateert en tot de fraaiste kathedralen van Spanje wordt gerekendJuan Carlos I heeft hier een kasteel dat over de stad en de jachthaven uitkijkt. De Baleaarse voetbalclubs Reial Club Deportiu Mallorca en Club Deportivo Atlético Baleares zijn in Palma gevestigd en spelen in de Spaanse nationale competitie in de Tweede divisie A. Acht kilometer oostwaarts ligt de Luchthaven Palma de Mallorca.

, en om de grote jachthaven. Koning

In het hart van het winkelgebied van Palma ligt de Plaça Major. Dit is een geschaalde kopie van de Plaza Mayor in Madrid.